2nd hand Windsurf, Kitesurf and Surf Classifieds
Welcome to the all new Forces-of-Nature classifieds section where you can buy and sell kit free of charge.
Browse through the various windsurfing, kitesurfing, surfing, bodyboarding, miscellaneous and wanted sections to find a wide range of boards, sails, kites, wetsuits and accessories. If you have something to sell then please feel free to submit an ad.
« Back to the Kites category
Cabrinha Vector 2014 7qm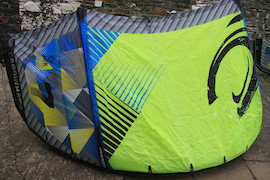 I am selling my Cabrinha Vector, 2014, 7qm.
The Kite was used in the last season and is in a good to excellent condition. There are three tiny holes (with patches) in the rag, but they do not have any negative impacts. Aberystwyth, Wales.
Price: £250
Contact Details
Contact Name: Claudia
Telephone: +4917672721318
E-mail: clo3@aber.ac.uk

Web Design in Wales, UK by
Pixelwave Design.